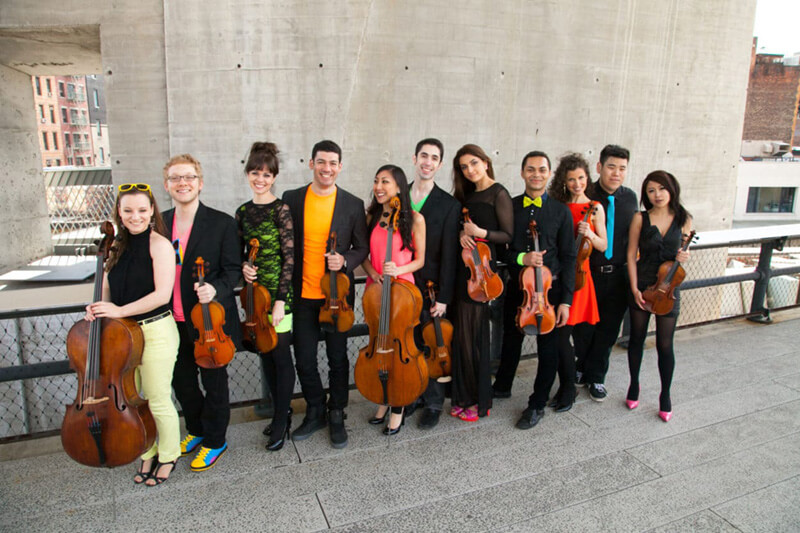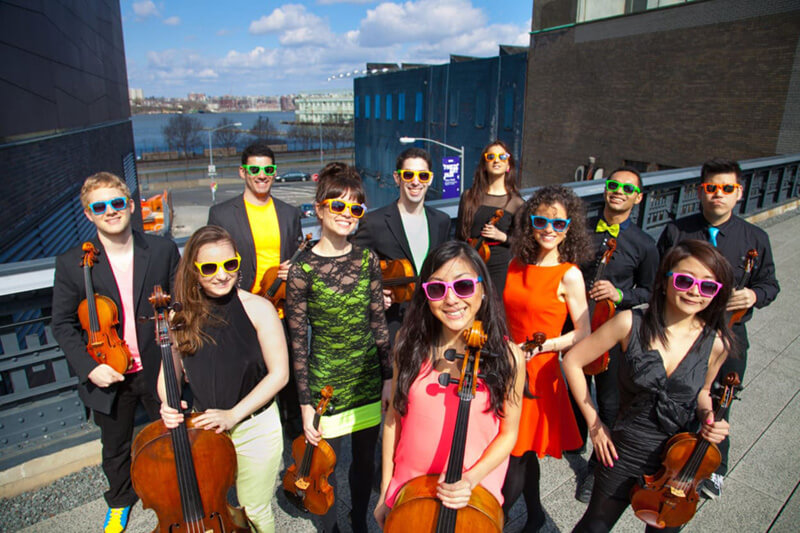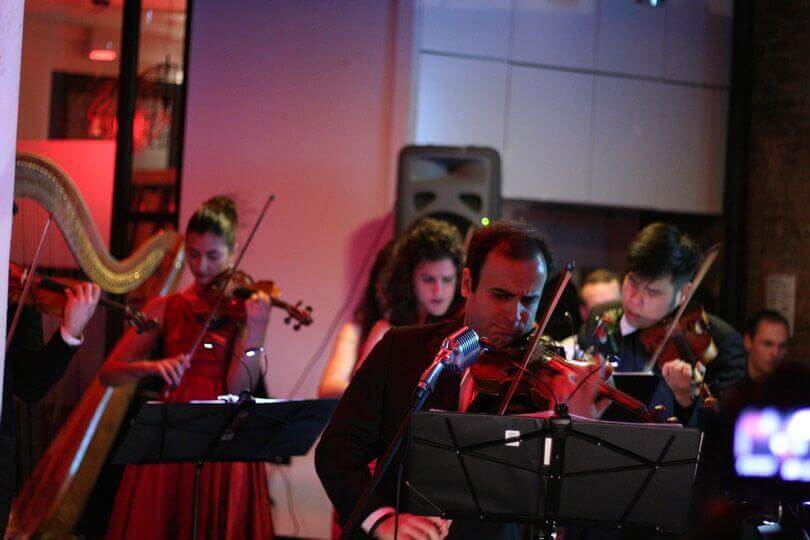 The most sought-after quartet in NYC for weddings and special events.
Highline aims to shatter the stuffy perception of classical music by emphasizing the audience experience.  The group performs both classical music as well as original arrangements of popular non-classical songs by our very own in-house composer.
Highline String Quartet is a project of the Highline Chamber Ensemble, a group of passionate musicians who host ticketed events in NYC at non traditional concert venues such as lofts, art galleries, and studios.  Highline is a regular performer at venues such as Joe's Pub, SubCulture, and the Manderley Bar at Sleep No More.
With an alias inspired by Chelsea's High Line Park in New York City, Highline String Quartet represents the merging of cultural preservation with contemporary society.
Our members have a variety of musical backgrounds, with degrees from institutions including Harvard, Princeton, Yale, Dartmouth, Juilliard, and Manhattan School of Music, among others.  Highline's vast network of musicians enables us to put together almost unlimited combinations of instrumentation; if you have a specific request – please ask and we'll work it out!
"If you are thinking of hiring musicians for your big day, I couldn't recommend The Highline String Quartet enough. They have been a pleasure to deal with from start to finish. We couldn't have asked for better!"